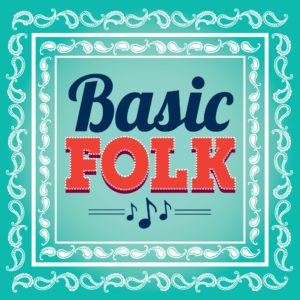 Oh hi! Basic Folk is a podcast with honest conversations between authentic musicians and Cindy Howes (that's me!).
Subscribe: Apple | Spotify | Stitcher | Google Play | TuneIn | RSS
To better know her subjects, Howes approaches interviews with warmth, humor and insightful questions. This 'cast fosters the community of musicians discovered through Cindy's connection to Boston's wicked special folk scene and beyond.
It could be said that this genre last experienced popularity in 1990's/early 2000's: Shawn Colvin, Patty Griffin, Ani Difranco, Gillian Welch (and also some men, too, haha). Since then, up and coming musicians of this caliber are still creating great music, but many are not household names.
As a seasoned curator of music, Howes will introduce you to what's next in the folk world and give you deeper insight on artists that you might not know or are just getting to know. Thanks for checking it out!
Amy Ray, one half of the legendary folk rock band Indigo Girls, is known for her strong Southern roots, fierce devotion to all types of music, her activism and (unbeknownst to her) her image as a gay fashion icon (and how she uses her clothes as an activist)… or should I say institution. We talk … Read moreBasic Folk 17 – Amy Ray